Macondo board members are made up of experienced Macondista volunteers. They constitute a working board. Members serve a minimum of two years, and may serve for a third year of additional service. During their tenure, board members do not attend workshops or participate in workshop activities, but focus on serving and leading the organization. The board normally meets weekly to discuss and plan the annual Macondo Writers Workshop.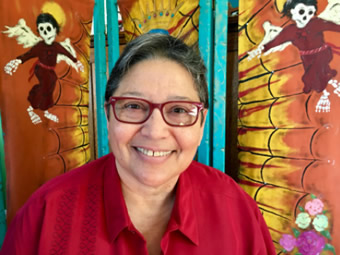 Pat Alderete (Applications Administrator, Ex-Officio Board member) is a motorcycle riding butch who was born and raised in East Los Angeles. She writes about the beauty and brutality of varrio life, rendering the complex inner worlds and strict social hierarchies of a community too seldom observed in literature.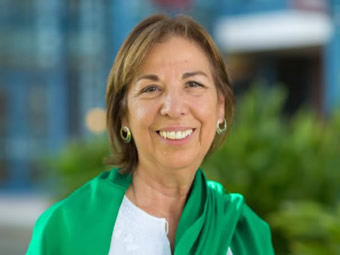 Norma Elia Cantú is the Norine R. and T. Frank Murchison Distinguished Professor of the Humanities at Trinity University in San Antonio, Texas and serves as the President of the American Folklore Society (2019-2021). Her most recent publications include the co-edited anthologies, Teaching Gloria E. Anzaldúa: Pedagogies and Practices for our Classrooms and our Communities and meXicana Fashions: Politics, Self-Adornment, and Identity Construction; the novel, Cabañuelas, and Meditación Fronteriza: Poems of Love, Life, and Labor.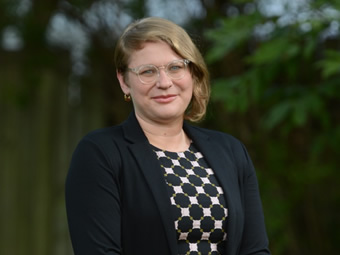 Olivia Mena is a postcolonial scholar and writer. She has taught at Princeton University and the University of Texas at Austin. Currently, she works as research design associate at University of Texas at Austin. She is finishing her first non-fiction book about border walls.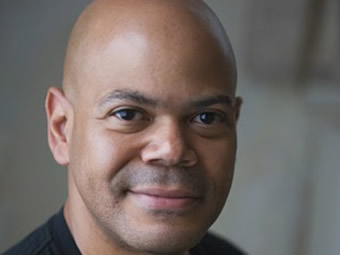 Charles Rice-González, born in Puerto Rico and reared in the Bronx, is the co-founder of BAAD! The Bronx Academy of Arts and Dance, and an Asst. Professor at Hostos Community College. His novel, Chulito, received recognition from the ALA and the National Book Critics Circle. His play I Just Love Andy Gibb was published in Blacktino Queer Performance: A Critical Anthology. He's the board chair for BCA and NALAC, and serves on the Macondo Writers Workshop advisory board.