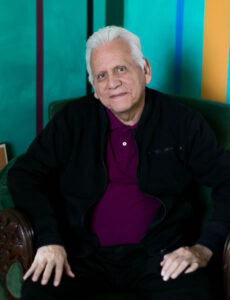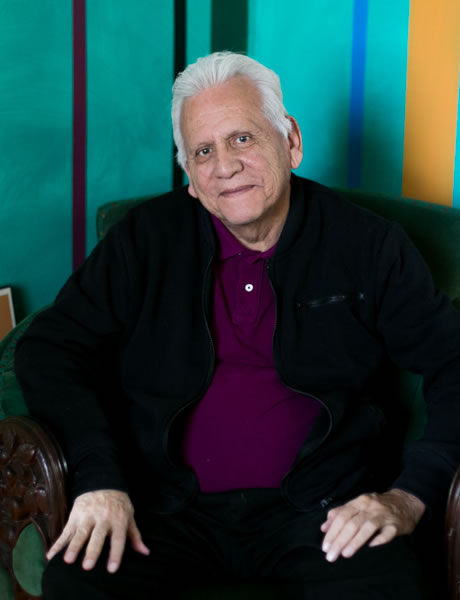 CHICANO POLYMATH PASSES INTO THE PANTHEON OF GREAT RAZA ARTISTS, INTELLECTUALS, AND PROVOCATEURS
BY B. V. OLGUÍN
Gregg Barrios—Chicano educator, poet, playwright, journalist, activist, and all around movimientista—passed into the pantheon of late great Raza artists, intellectuals, and provocateurs on August 17, 2021. He was 80 years old, and lived a life at the center of foundational eras and multiple social and political movements in the US and globally. Gregg, as he preferred to be called, was an active if unsung participant and frequent instigator in Chicanx Movement struggles in various sites throughout Aztlán, intersecting LGBTQI+ Movement activities, and related institutional interventions in education, media, arts, and myriad social and political contexts.
Gregg's greatness arose from his nimble navigation of the complexities and contradictions of Chicanx history, life, culture and politics. Indeed, his life involved the type of complex Chicanx realities and negotiations endemic to colonized and marginalized people, yet he also insisted on claiming the center as his own. He loved his own Tejano culture and also saw no contradiction in his dual love of broader intersecting cultures, from Elvis to David Bowie to Juan Gabriel and beyond.
His vexed, yet for him completely normal, navigations of his US and Chicanx identity involved service in the US Air Force Reserves during the Vietnam War, in which he participated in the transportation of wounded US soldiers returning to the US from Vietnam through Germany. While stationed at Bergstrom Air Force Base in Austin, Texas, he utilized the GI Bill to attend the University of Texas at Austin part-time. There he was active in developing that institution's avant garde film movement, helping to found the renowned Cinema 40 Film Club, and promoting numerous events with world renowned filmmakers. He also co-founded the iconoclastic underground newspaper, The Rag, which is still in production.